CORMIDI IRONCAT 175
Operating weight: 4.2 Ton.
Engine Power: 55.1 KW
Engine: Kubota V3307 DI T E3B turbo 75 hp
Bucket capacity: 0.52 cubic meters
Track width: 320 mm
Speed: 13km / h
Unloading height: 2.30 m
Machine length: 3.30 m
Machine Width: 1.75 m
Machine Height: 2.07 m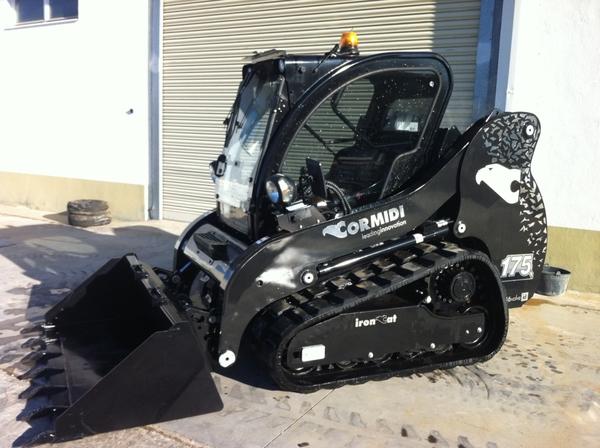 guys on the net I found this cormidi crawler machine, someone knows the brand, on the net I found only crawler wheelbarrows. what do you think.