apologies for the size of the pic in the post above .... I'll get a pic of mine and swap it out !!!
thought we were gonna get piddled on this morning, but the sun eventually shone and been a glorious day ....
another seven loads have got it looking a tad better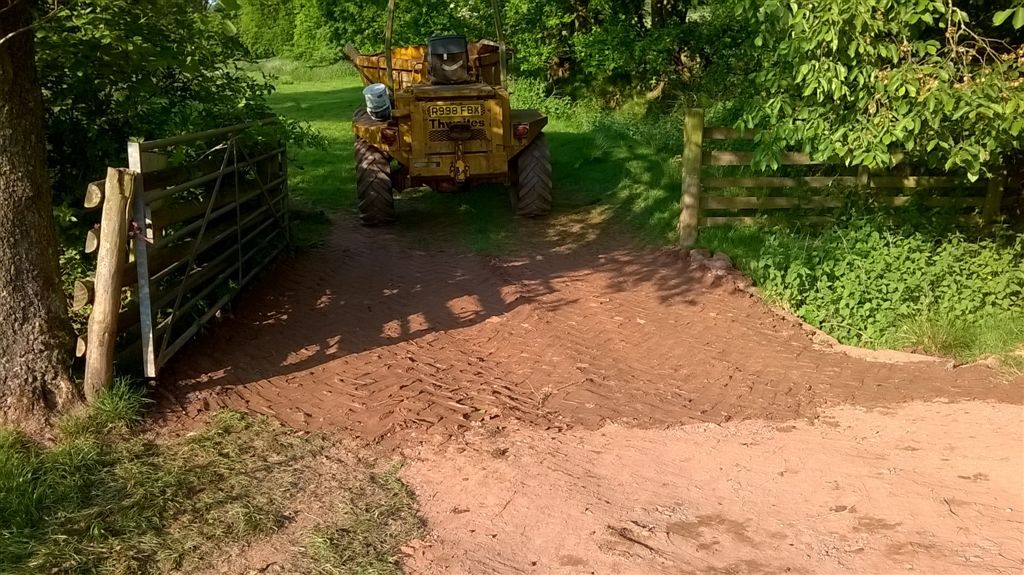 stuck a bund across the bottom end of the small stream, to encourage it down the pipe it supposed to drop into .... and divert it elsewhere if it doesn't...
will hopefully help stop ths washing out again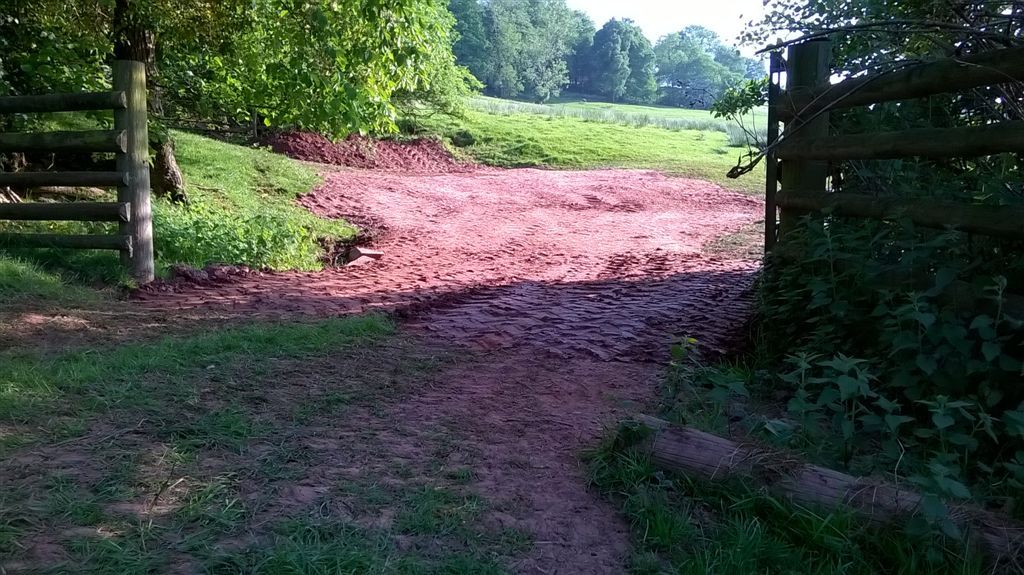 a good 400-500mm of fill gone into there to bring it back to where it was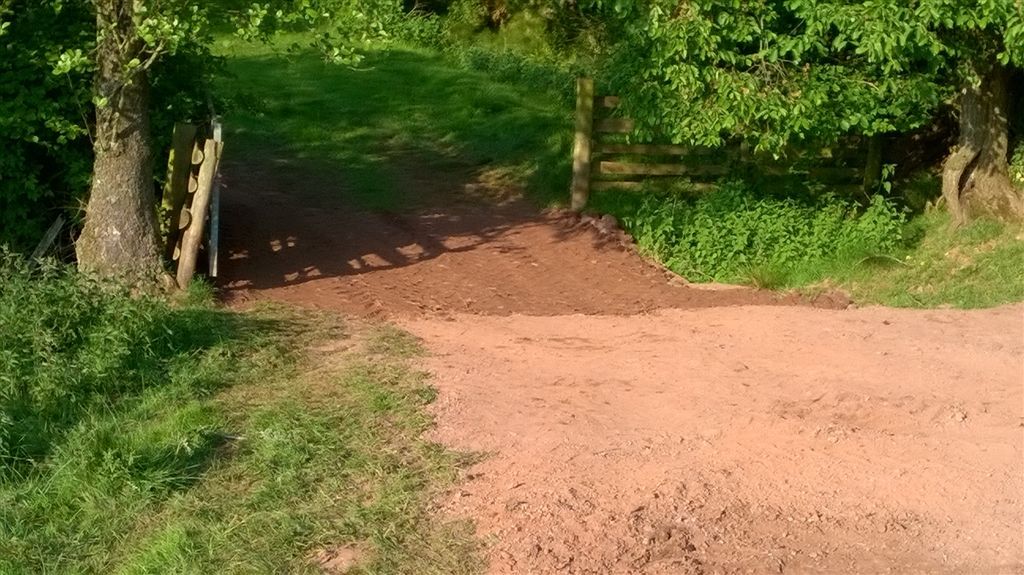 could do with dropping a couple more loads at the edge and getting jake down in there to grade it over in places ...
tough going trying to tip just the right amount, out of a seven foot wide skip, that you can't see at all !!
bad news is, it's supposed to pee down from about 4 a.m. ..... for three days !!
good news is I've a truck arriving in the a.m. ..... with a Happy Birthday to me prezzy on't back of it ......
it's a bit early, but I'll live with the disappointment of not having it on the day, LOL