so ...... today's efforts ...
three coats of HBZP primer does a reasonable job ......
as does Holts underbody sealer ..... 'specially when it's like tar ....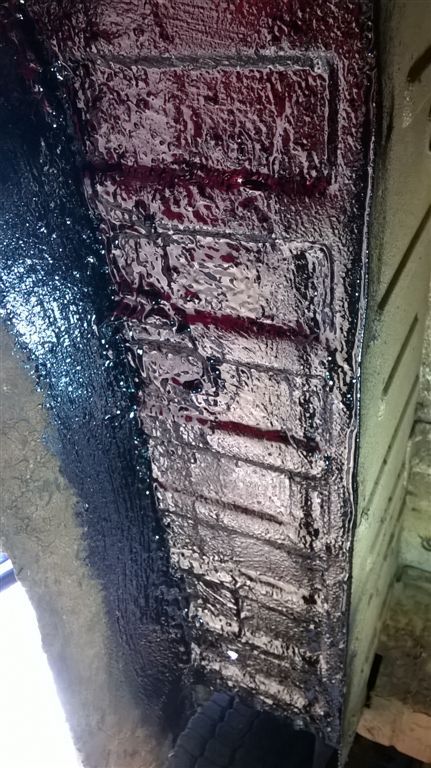 should keep the weather at bay for a while. At least it's solid now and will stand the MOT man's hammer .... 'til everything around it gives up
this has already had some pretty extensive patching ... all on the nearside .. thanks mostly to running in the gutters, I'd guess, accumulating all manner of crud
Has completely burgered me up this afters, working overhead, arms above me head .... body just does not like it AT ALL ...
off me face on a Tramadol cocktail this evening ....... not quite Rioja .. but a similar effect .....
and zero pain
which beat me about four o'clock .... that and the cold !!
Frost was down here last night before six .. car was white ... whiter still by ten ...