spread about reasonably evenly and tidied up again, having tracked it in as much as poss ... she's a bit of lump in a relatively confined area..... then get it rolled down a bit and ready for a top off with the beam
that was until Clara wanted me to go play with her for an hour !!!!
so ...... a bit later ..... it got the roller for an hour and a half .....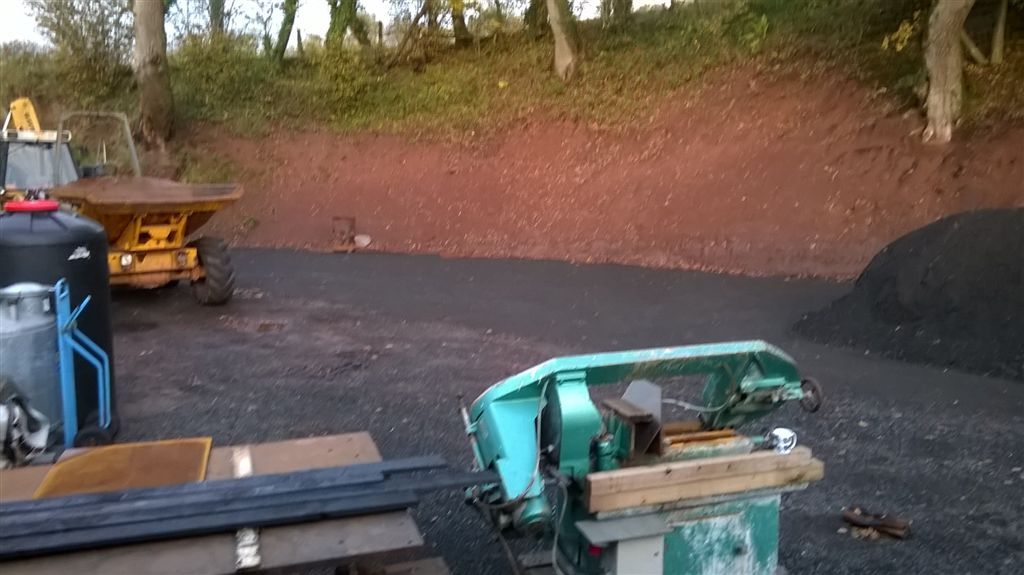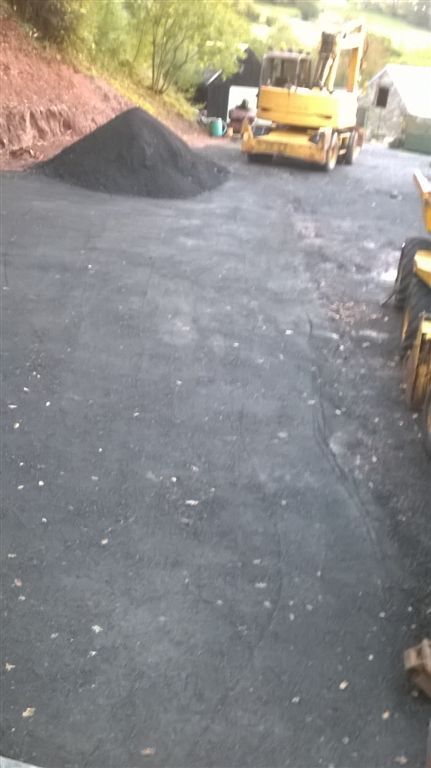 apologies for some of the pic quality .... not been the brightest of days ...... and 'twas getting on ...
I think jake and the Thwaites are gonna get shifted out the way tomorrow; give me some more maneuvering space .... and a nice level stand for pulling a top with the beam .... few bits to 'trim' at the bank edge, for the drain first though
looking a hell of a lot better than it was, anyway .... and before anyone says .... why didn't I use me 7ft bucket .... it's full of buckets and buried amongst everything .... bad planning that !!!!