counter weight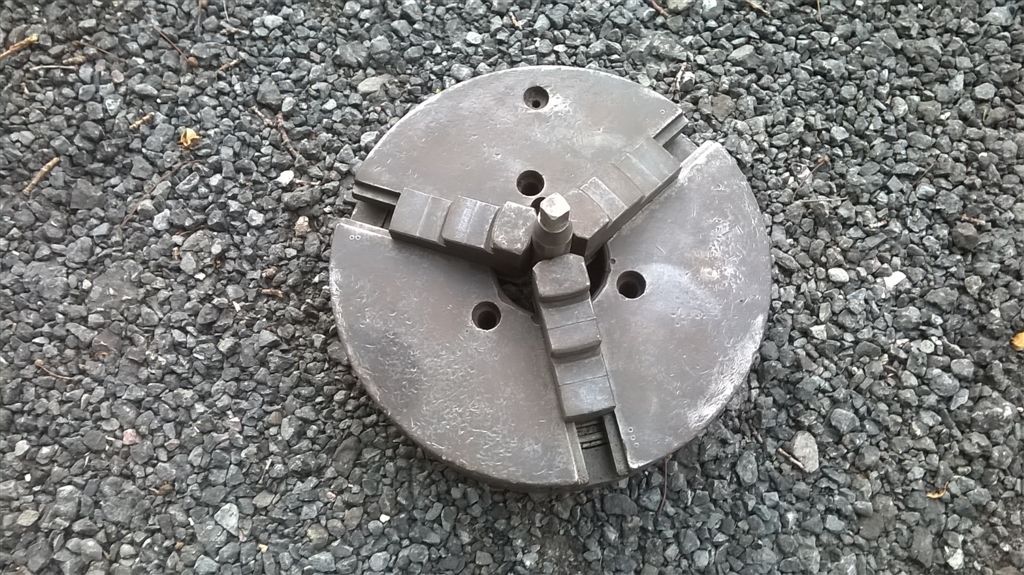 a looong Druid day ...... but not as looooooooong as Rob's was ..... huge thanks to the man who brought this down from Sheffield
his loooong day was a lot more than mine ... but ... body was complaining Monday ...
180 miles for me was a LOT, with 90 getting my spleen shaken to s**t with a lump on the back and then assailed by me 'Hamster juice ' yesterday morning, between taking Clara to school, collecting her at 12 and entertaining her 'til half four ...
Collected from Rob's dad's place 45 miles away ... back to Druid central - 'nother 45, woke up the 'Drema and offed it. Headed back with an empty trailer, which although faster, wasn't the same as a solo and although it towed well, kept me well informed of its presence on the back, on the back roads I used for the trip - much shorter than 'the long way round ' .. 'nother 45 .... gave Rob his trailer back, etc. and headed home for tea ... 'nother 45 .
most driving I've done in a day in a long time ... and didn't I know it Sunday night
.. but again as Rob said ... mission accomplished, limited dramas (was an 'interesting tow ' ) and everyone mostly in one piece
good job he had that chuck to strap to the front of his trailer's tow bar for some nose weight .... would've been an even longer day..
was going to hang it on the dynamometer yesterday, but weather was abysmal and today has be a bit frenetic ... so
the 'weigh in' for the new 'acquisition' will have to wait 'til tomorrow
..... have sussed the tyres'll take 3,300kg ... each!! .... so a good capability in the lugging stakes, by the time the draw bar gets its share too ....... so assuming a circa 5-6 t build rating ... as long as yon ram'd cope with lofting that much .... will have a measure up and get the calculator wound up when I'm a little less zombie-fied