not a lot done of late ...
MOT man gave the P38 a new ticket .... but wanted me to change the rubber boots on the front swivels, which're admittedly, a tad the worse for age, as an advisory .... joints were fine, but ........
If I'm gonna have to split them to do said boots, they'm getting new joints too damned near as much work anyway ... so they arrived last week ...
job for a nice, dry .... much warmer day, ... or two, perhaps
I may also owe ppl, who've suffered the shit weather last week, an apology ... 's Pam's fault it rained after nigh on 10 relatively dry days, to start the year with.
got seconded (read -
press ganged
) into the best part of the day down at Pam's daughter's Friday, 'fore last, dismantling and removing her 'Princess bed ', that I'd made for her, maybe 18+ years ago ...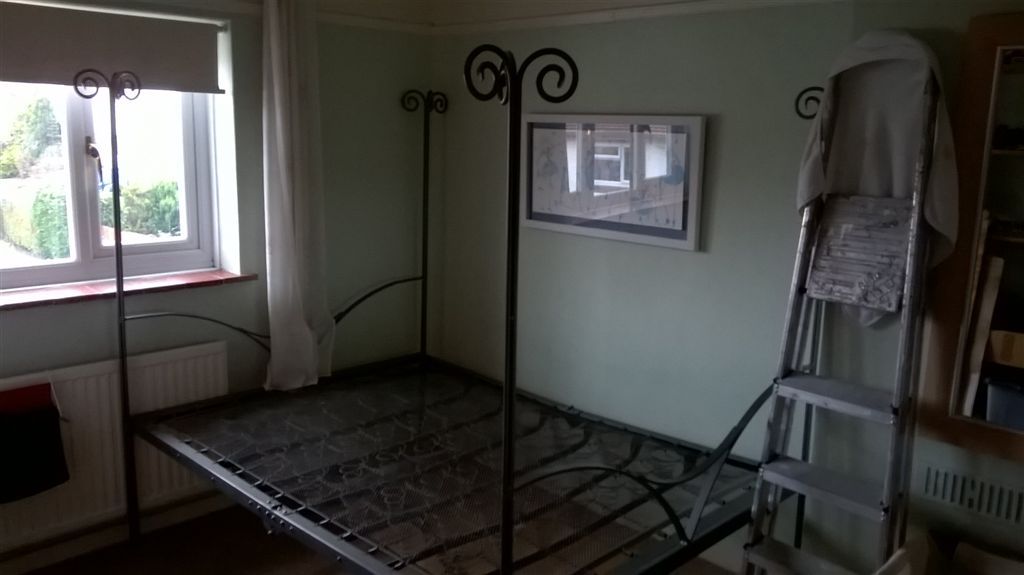 this, combined with a couple of hours atop a double ladder, clearing the moss off of her roof, did my iffy shoulder the power of good
The hour plus I spent at the local tip after, trying to donate them said mattress and a.n.other single one, plus misc. crap and a dead fridge did not help my health and temper either.
They keep changing the bloody goal posts .....not so long ago one had to get a permit to take any trailer bigger than six foot long down there .... I don't possess one ..... then they announced in the local rag that they'd scrapped the size restrictions altogether .... get there and bugger me, if they hadn't re-intro-ed the six foot ruling ...... .... we had 'words' ..... followed by more, on't phone to the local council offices, about their lack of continuity with their regime and which side of their gates would they like me to park these bloody mattresses, etc.
suffice to say, I left there without them ....... between me and Pam's daughter, we pay well over four grand a year in council tax ... think we've paid enough, for the odd tip run
Not feeling great the following day, but had Pam mythering to get her gates out, so's she could give 'em a coat of paint ..... despite warnings from me about the weather .... but I gave up arguing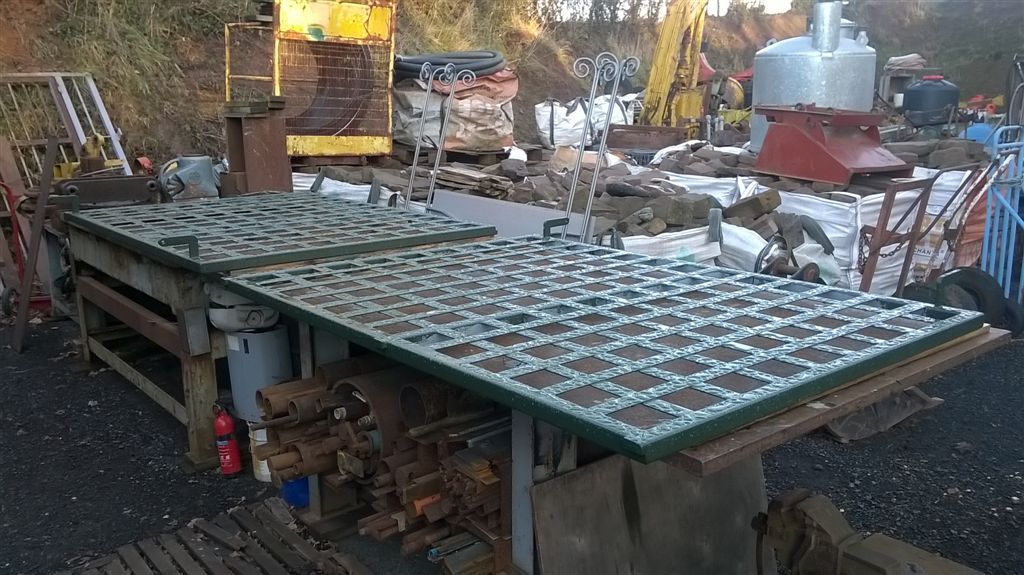 well it stayed dry, long enough for the paint to dry, anyway, just .... on the one side she'd gotten done ...... so, as said, it's her fault it's pissed down all this last week ....... even snowed like hell here Sunday .... thought we were in for a good dump ... but then it got rained on and rained on and rained on .... you get the picture ..... forecast says dry tomorrow ...... we'll see